« Welcome to Cursed Princess Wiki! »
---
Administrators • Recent Changes • New Photos • New Pages • Help Wiki
---
Welcome to the wiki,
anonymous user
! Please help us by creating or editing any of our articles! To maximize your editing experience, you must login or register to wikia.
As of the 14th of August, there are currently:
1,671 Pages • 194 Articles • 720 Files • 5,924 Edits • 4 Active Users
NOTE: This wiki contains SPOILERS, read with caution!
« Synopsis »
Cursed Princess Club is an American and original webtoon illustrated and created by LambCat. The story began publication on February 24th, 2019. It is currently one of the most popular within the comedy genre, with over 1.7M million subscribers. It was made into ads on the official WEBTOON YouTube channel to promote the series along with Freaking Romance, and was selected for the WEBTOON obsessed free-coin challenge, as well as being picked as some of Webtoon's favorite series (along with Omniscient Reader, again).
---

Meet Gwendolyn – living proof that princesses don't always have it all. See, although she lives in a castle and her father is the King, Gwendolyn isn't like a movie princess, or even a fairly-tale princess. She's got a big heart, but isn't particularly attractive and doesn't have a Disney-quality singing voice. But one night, she accidentally stumbles upon the twisted world of the Cursed Princess Club, and her life will never be the same. Hexed and cast out, the ladies of the club are just the people Gwendolyn needs to show her that just because she doesn't "fit the mold" does not mean she's any less of a princess.
« Featured Article »
---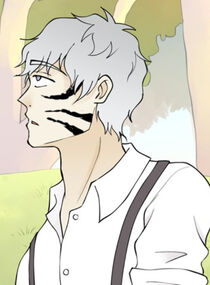 "I was a really bad person... I was a person who spiraled out of control in pursuit of getting everything I thought I was entitled to. It got to a point where I didn't care if it ruined people's lives... or if it almost cost me my own."
Prince Whitney is the prince of the Monochrome Kingdom and Princess Calpernia's former fiance. Is a tall, wide and muscular-looking guy, who has light grey hair. He is mostly seen wearing monochromatic shades is grey, which is meant to act as the irony of him being the prince of the Monochrome Kingdom. He may be a wraith.
In his most recent attire, he has black, tiger-like markings around the frame of his face and is dressed simply in neutral colors and sports a dark cloak.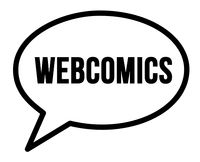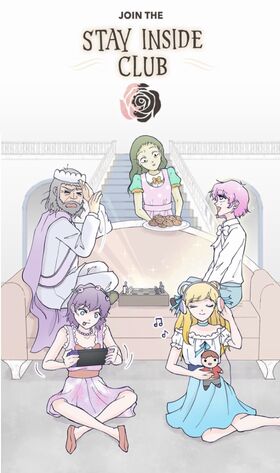 « Latest Chapter »
Ep. 132 - Proposals (Part 2)
: Jan 17, 2022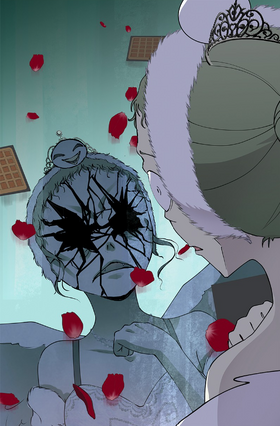 [Ep. 132 - Proposals (part 2) (Mid-Season Finale) | Cursed Princess Club (webtoons.com) Read] - Info
« Featured Image »
« Contribute »
Join us and help build this wiki, by making pages and adding information on CPC. Share what you know, and help us grow! Make sure to visit discussions to chat with other users. You can ask questions about the comic, answer others, and just talk about Cursed Princess Club. You can also post and share Fanart, fanfics, and Roleplay with other users. Follow the rules and have fun!
---
« Affiliates »
If you would like to affiliate with us, contact an admin!
Thanks to tbate for the base design.